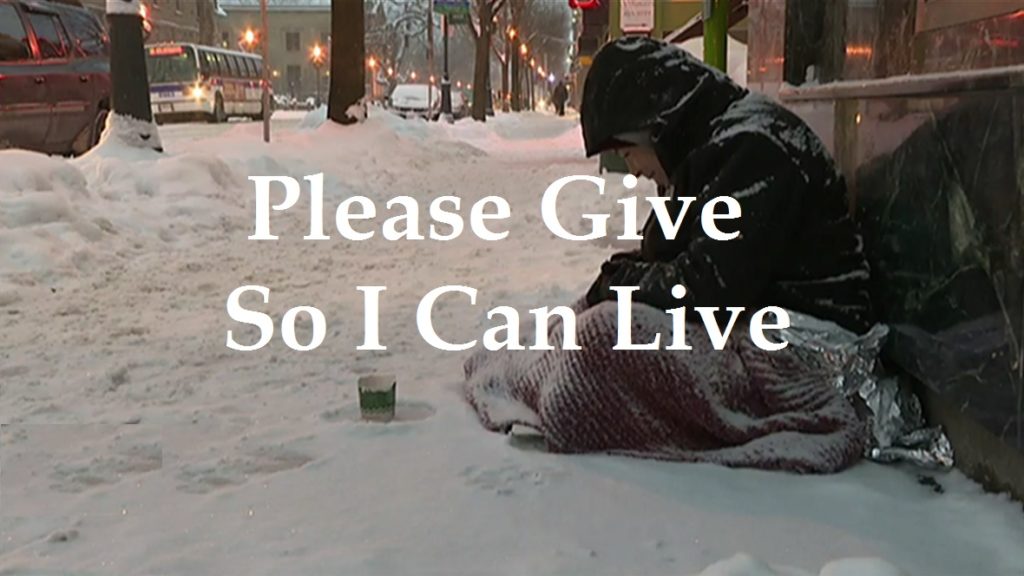 Downtown Daily Bread (DDB)​ and the Capital Area Coalition on Homelessness have announced that Downtown Daily Bread will again open the Winter Overnight Shelter for Men from December 1, 2018—March 31, 2019, and if fundraising is successful, December 1, 2019 – March 31, 2020, with a goal of increasing the number of men moved into long-term housing from the shelter. There will be 40 beds available for homeless men who would otherwise be unsheltered, located at Pine Street Presbyterian Church's Boyd Memorial Center, 234 South Street, Harrisburg.
During the Winter, There Are About 265 People In Emergency Shelters & Another 35 People Unsheltered (in cars, tents, under bridges, etc.) In the City of Harrisburg. (2018 Point-In-Time Survey).
DDB's Winter Overnight Shelter opened for the first time on December 1, 2017, and it operated through March 31, 2018. During that time, 222 men utilized the shelter. The shelter was at capacity on 35 nights during that period, and on those nights, a total of 49 men were turned away and, with our assistance, sought shelter elsewhere.
The Cost to Operate DDB's Night Shelter is $50,000.  So Our Goal to Operate for 2 Winters is $100,000!  That is about $12 per night for a man to stay at Downtown Daily Bread. If there is not the financial support to do this, then the Night Shelter will not open. If the Night Shelter does not open, the effect in the City of Harrisburg will be real, and people will suffer.
 So, Downtown Daily Bread Needs Our Help! Here's How You Can Help Save Lives This Winter:
A gift of $12 will give one man a place to sleep for one night

A gift of $480 will cover the cost of operating the Emergency Night Shelter for one night

A gift of $1,500 will provide supplies such as cots, pillows, and bedding

A gift of $3,360 will cover the cost of operating the Emergency Night Shelter for one week

Our Goal is to Raise All $100,000 by December 1, 2018.
We Can Do This.  We Must Do This.
Thank You For Contributing & Please Spread The Word!
If you would like to Donate, please contact Anne Guenin at 717-238-9304 ext. 108 (aguenin@pinestreet.org).
Our Community's Winter Overnight Shelter & Outreach has been operating for many years – Providing Safety During Extreme Cold to People who Typically Refuse Shelter – and the Core Providers are the YWCA Greater Harrisburg​ (for Women) –  Bethesda Mission​ & Susquehanna Harbor Safe Haven​ (for Men).  Winter Overnight Beds are Made Available from December 1st – March 31st.
See below for contact information on how you can support the Winter Shelters and long-term options provided by Downtown Daily Bread, Bethesda Mission, and Christian Churches United. Together we can make a difference for those dealing with hunger and homelessness in our region. 
Scott Dunwoody,  Executive Director, Bethesda Mission  sdunwoody@bethesdamission.org
Darrel Reinford, Executive Director, Christian Churches United  dreinford@ccuhbg.org