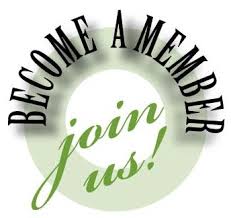 Membership
All are Welcome to be a Member of CACH! And there are Zero Dues!
Membership is open and informal, and consists of those who come to the regularly scheduled meetings.
"Active Membership" is determined by Regular General Membership Meeting Attendance and Active Participation in one of our "Working" Committees.
"Members in Good Standing" are those who demonstrate Active Membership – and also have a History of Sound Fiscal Management, Promoting Best Practices, and Producing Measurable Outcomes.
CACH Members:
Ameri Health Caritas Health Plan
Capital Area Intermediate Unit
Case Management Unit – Dauphin County
Dauphin County Animal Response Team
Dauphin County Assistance Office
Dauphin County Drug & Alcohol services
Dauphin County Housing Authority
Family Promise of the Harrisburg Capital Region
Habitat For Humanity of the Greater Harrisburg Area
Harrisburg Redevelopment Authority
Helping Hands Missions Ministry
Holy Trinity Greek Orthodox Church – Greek Fest!
Latino Hispanic American Community Center
New Visions Inc. & The Fair Weather Lodge
Occupational Vocational Rehabilitation
Presbyterian Apartments Inc. – Presbyterian Senior Living
Robert M. Jackson Veterans Center, Inc.
Social Security Administration
The Fair Housing Council of the Capital Region, Inc.
The Foundation for Enhancing Communities
The Humane Society of Harrisburg Area
The Program "It's About Change"
The Salvation Army Harrisburg Capital Region
United Way of the Capital Region
Vision Resources of Central PA (formerly Tri-Co. Assn. for the Blind)
VNA of Central PA & Crossings Hospice
YWCA of Greater Harrisburg – HHS (Housing)