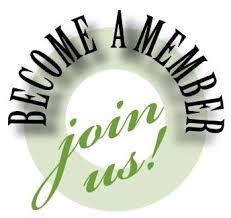 ---

---

---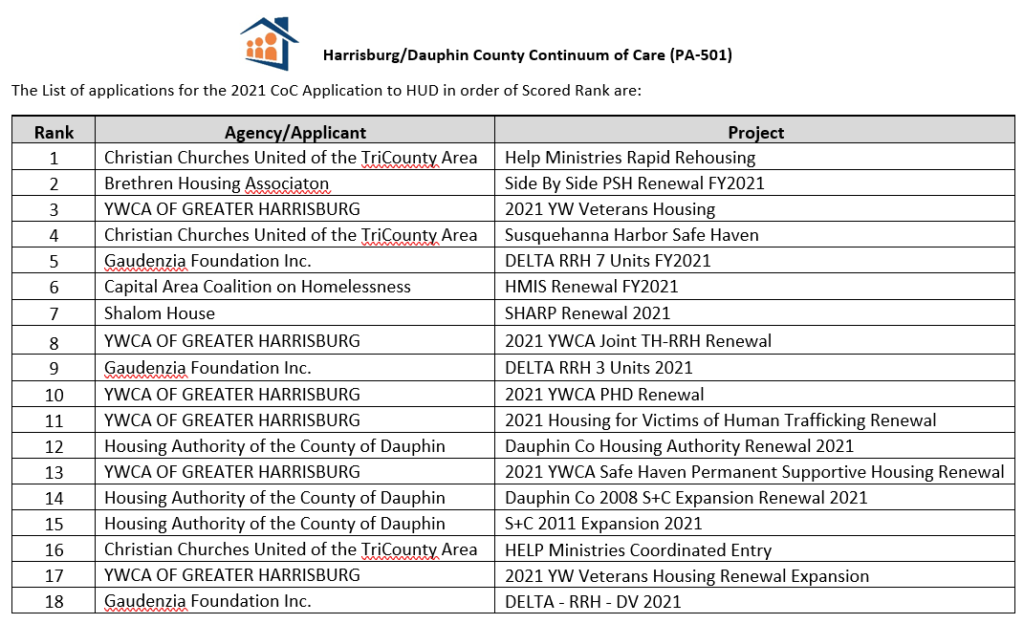 This is a public posting of CACH (CoC PA501) HUD CoC 2021 Full Application & Priority Listing for submission to HUD (posted 11/12/21)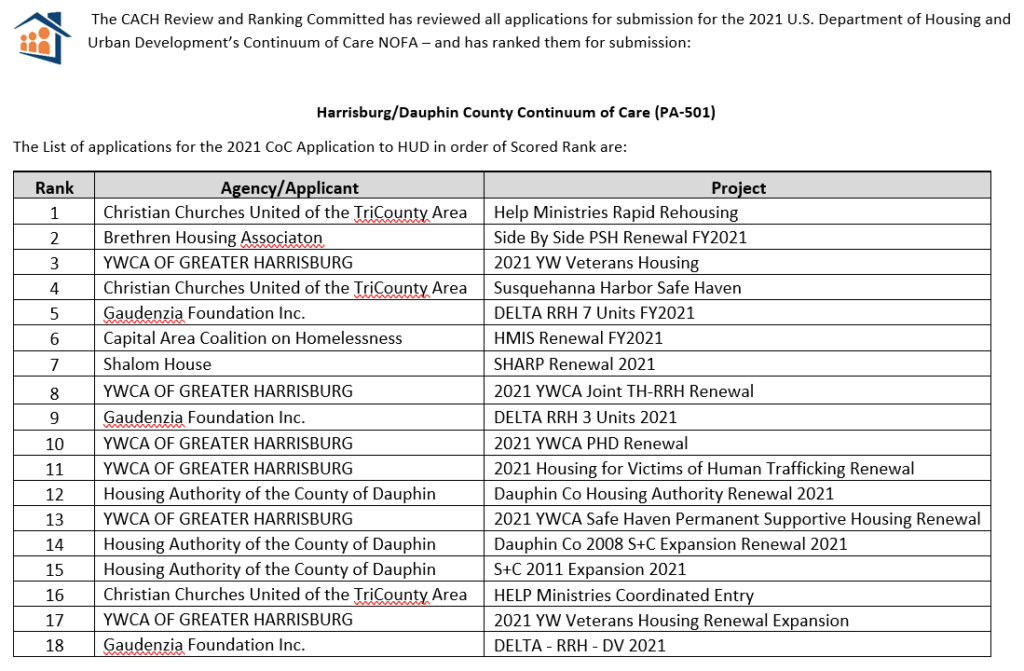 CACH Review and Ranking Committed has reviewed all applications for submission for the 2021 U.S. Department of Housing and Urban Development's Continuum of Care NOFA – and has ranked them for submission. (posted 10/27/21)
---
CACH PA501 Public Notice, Criteria, & Timeline: 2021 Continuum of Care (CoC) Homeless Assistance Programs Notice of Funding Opportunity (NOFO) by US-Housing and Urban Development (HUD). (posted 8/24/21)
The Capital Area Coalition on Homelessness (CACH) is the "Collaborative Applicant" agency assigned to submit the single CoC application for the Continuum of Care PA501 whose jurisdiction is the City of Harrisburg and the County of Dauphin, Pennsylvania. October 15, 2021 – Renewals and new project applications due to CACH through eSnaps.
---

---

---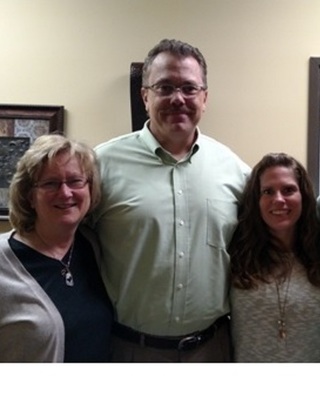 Thank You Alcove Counseling Services For Your Donation of 500 Pairs of Socks and Underwear, as well as Towels!
Our CACH Outreach Teams will distribute them at outreach sites and events – to our friends & families who are unsheltered, living in the streets, in cars, and encampments! Your donation is greatly needed & deeply appreciated!
(posted 9/8/21)
---